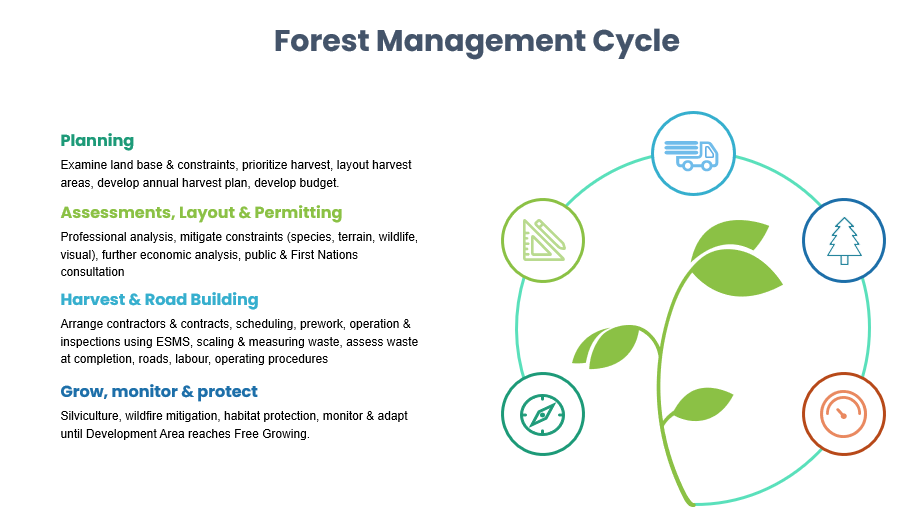 NACFOR Development Areas: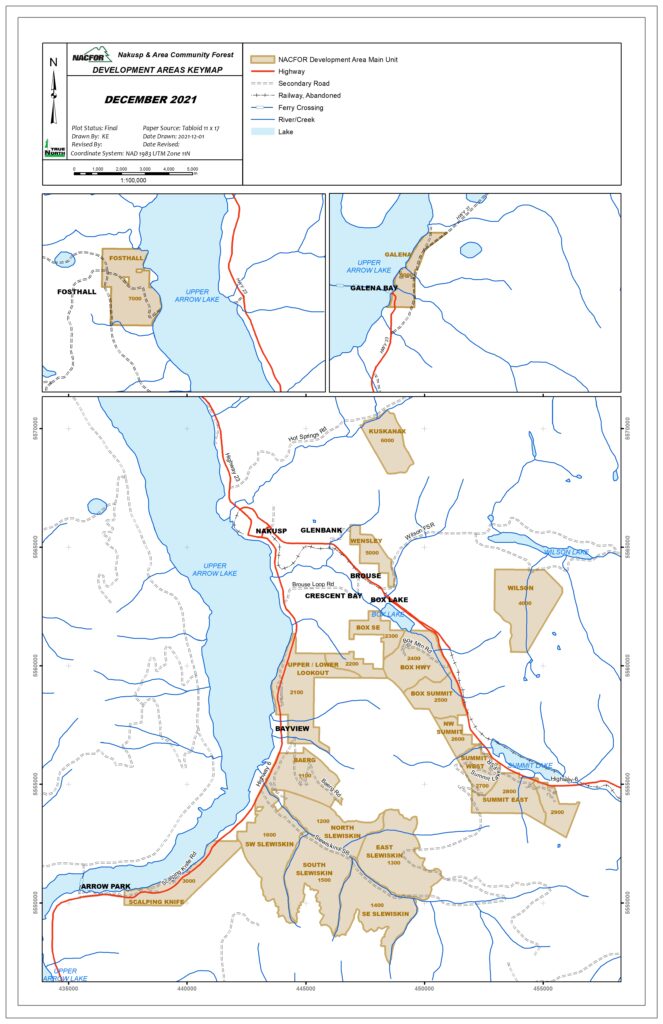 Development Areas:
Check back for ongoing updates to DA Documents.
Scalping Knife (Arrow Park)
Development Status Steps
Developed -> Harvested -> Planted -> Free Growing
Reforestation:
NACFOR conducts silviculture surveys of reforested cut blocks to monitor plantation establishment and growth. Seedlings are planted in compliance with the NACFOR stocking standards. See our Silviculture Activities page for more information.