NACFOR actively engages in wildlife conservation practices including the Western Toad Management at Summit Lake, the Southern Mountain Central Selkirk Sub-population of Woodland Caribou in the Nakusp and Trout Lake area, efforts to mitigate the spread of Douglas Fir Beetle, subsequent work to keep Western bats out of the Douglas-fir beetle funnel traps and work to manage migratory birds in the community forest.
Visit the Western Toads Page for more information on Western Toad management at Summit Lake.
Douglas Fir Beetle Funnel Traps
One of the NACFOR initiatives aims to manage the Douglas-fir bark beetle population by conducting an ongoing trap tree program and recce to monitor spread. NACFOR salvages timber by logging infestations to recover value and minimize spread. Then, supports regrowth by planting and tending to the next crop of trees.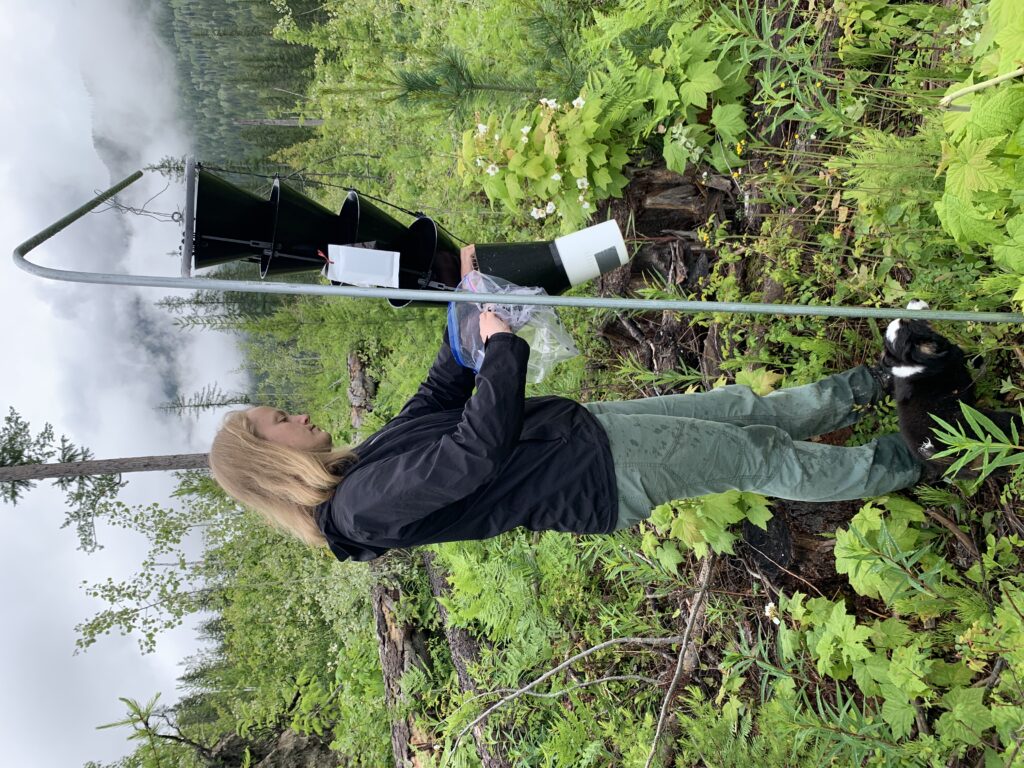 Bats
NACFOR has been working with bat biologist Darci Quamme, Integrated Ecological Research and Cori Lausen, Wildlife Conservation Society to raise awareness and develop solutions to prevent the incidental capture of bats in Douglas-fir bark beetle funnel traps. The project goals are to: 1) encourage stewardship and education on the ecological services provided by bats to the forest industry, 2) collect data on incidental bat captures, and 3) provide solutions to prevent capture.
In 2018 and 2019, NACFOR installed funnel traps in recently harvested cut blocks to monitor and control Douglas-fir bark beetle populations in the community forest. Over the two years, four pheromone baited traps captured seven Western long-eared bats (M. evotis), possibly attracted by the sound of beetles approaching the traps or live beetles in the traps. Bats were unable to escape due to the smooth surfaces/ shape of the trap and the detrimental effects of the insecticidal kill strip in the collection cup. A proposed solution to the incidental capture is to exclude bats from falling into the collection bucket by placing fine-gauge wire mesh over the bottom funnel. This exclusion system will be tested in 2020. Reporting of live or dead bats in pheromone traps is valuable information for documenting and tracking the occurrence of incidental capture. Reporting provides bat species information, capture timing, and new information about prey species for bats.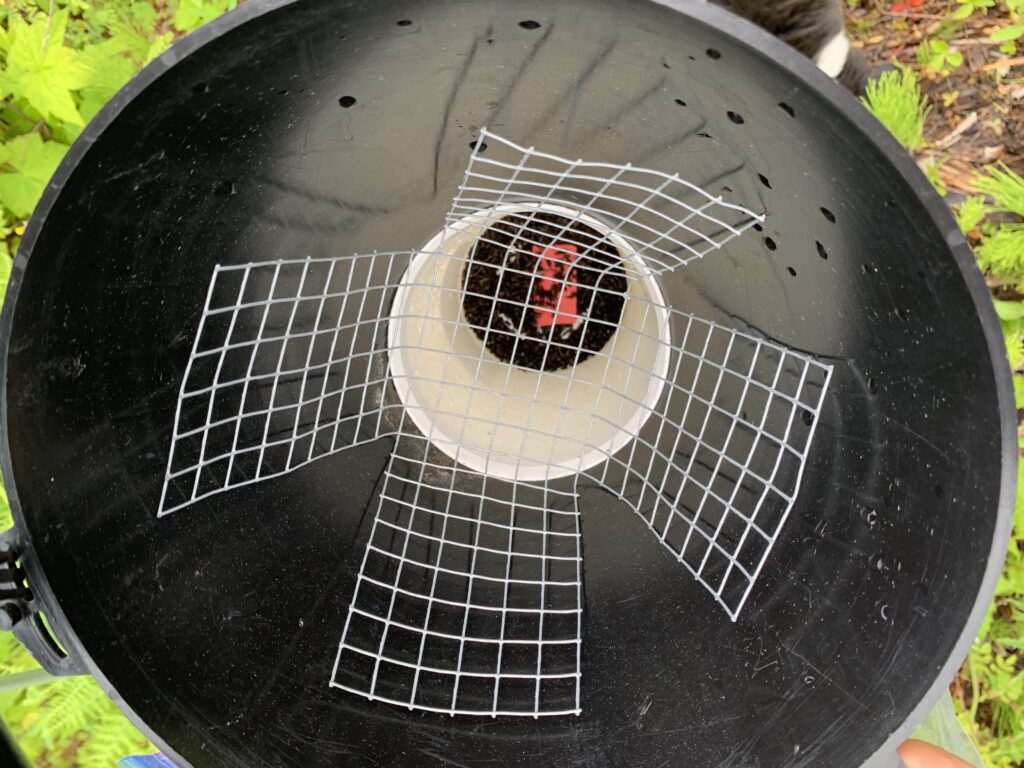 Migratory Birds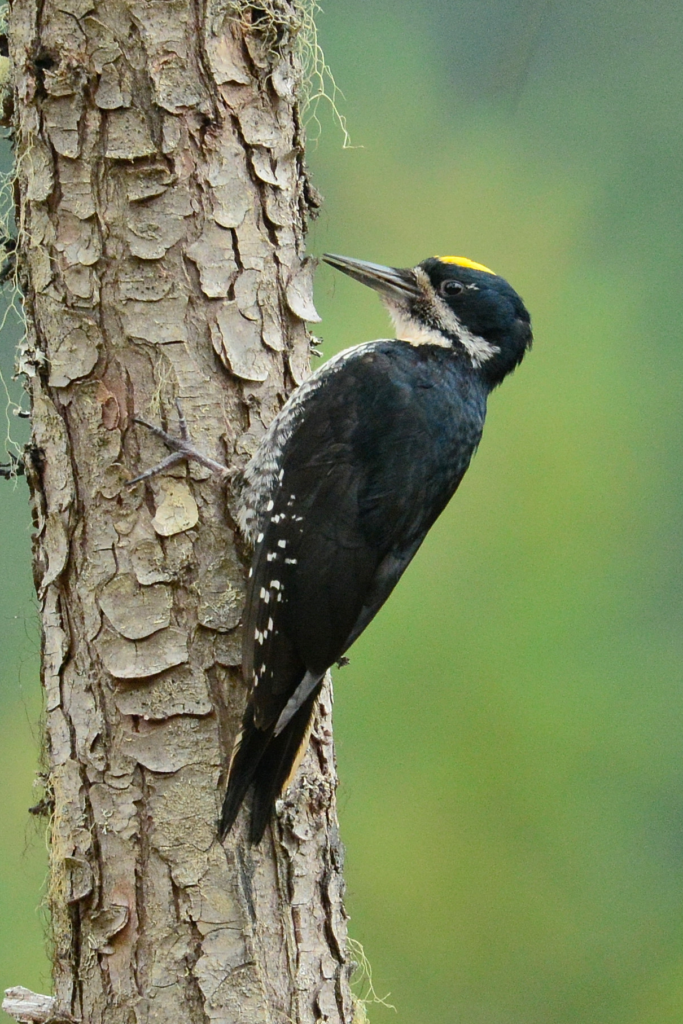 In 2018, with support from the Interior Working Group of forest licensees, NACFOR developed a strategy to manage migratory birds in the community forest. This non-legal guidance document describes the legislative requirements and provides a framework for management practices and procedures to comply with legislation that protects bird species. The document focuses mainly on migratory birds and compliance with the Migratory Birds Convention Act (1994), and includes measures required to protect raptors and categories of species at risk.
Under the plan, standard operating procedures were developed to determine risk ranking of stands and provide guidance for prescribing beneficial management practices in order to mitigate the risk of incidental take at the block level. The beneficial management practices apply to primary forest management and are implemented at all stages of operations, during planning, harvesting, and silviculture activities. In 2020, NACFOR tested a new survey method using Autonomous Recording Units in active blocks to record bird songs and identify breeding species during the nesting period. NACFOR is looking at opportunities to work with biologists and researchers to fully implement ARU survey methodology.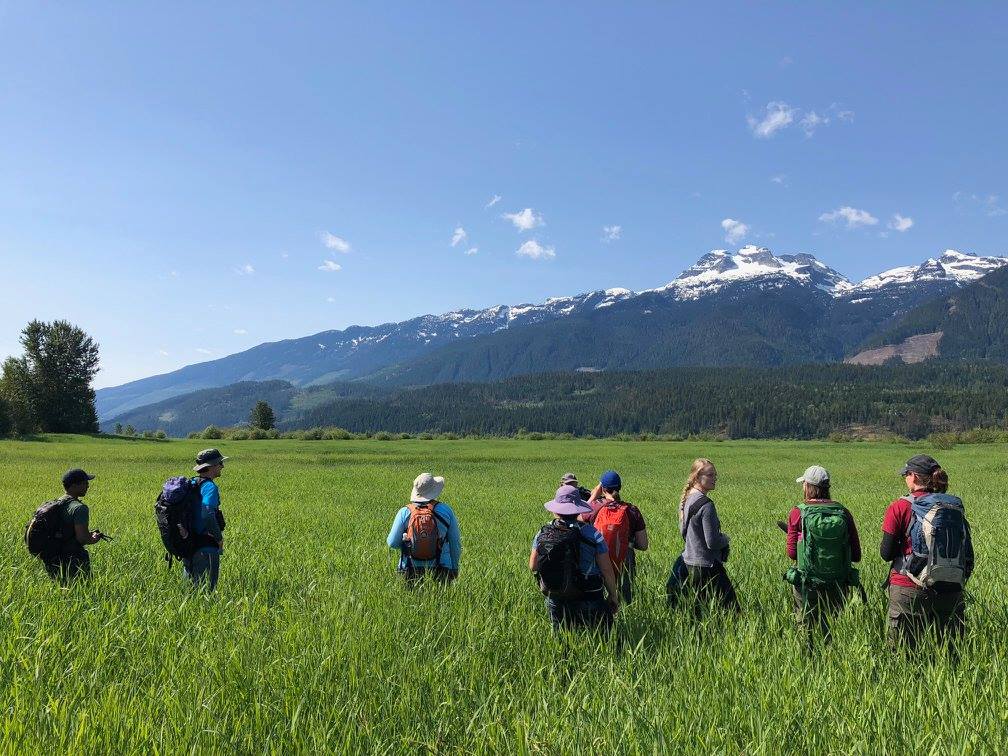 Arrow Lakes Caribou Society Partnership:
The Southern Mountain Central Selkirk sub-population of woodland caribou has a decreasing population number, due to habitat loss. NACFOR partnerships with and supports the Arrow Lakes Cariou Society, which built a caribou maternity pen on the Kuskanax Forest Service Road in 2020-2021. This maternity pen will aid in the recovery efforts of the woodland caribou. You can learn more about the Mountain Caribou on Arrow Lakes Caribou Society's website: www.arrowlakescaribousociety.com.